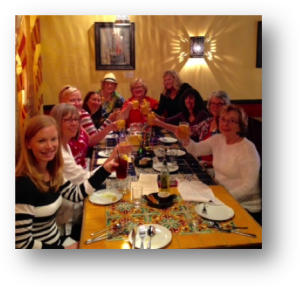 We are so lucky to live in California, where the weather is always nice and the Spanish-speaking world is all around us. You would be amazed at how many Spanish speaking and Spanish restaurants can be found in Southern California.We can find a lot more than just wonderful Mexican cafes and Salvadorian pupuserías. With a little research, we were able to find authentic restaurants from seventeen Spanish-speaking countries! Most Spanish teachers use Cultural Participation and Research projects to encourage students to independently experience culture outside of the classroom. These projects enhance their knowledge and love of the language in ways we can't provide within our classrooms. With the list we put together, you can send your students out to explore cuisines from all over the Spanish-speaking world.
The COACH Team hopes that this list will assist Spanish teachers as they prepare CPR project lists. The only three countries we could not find were Panamá, Paraguay, and Uruguay. We challenge you to add to our list with restaurants that share dishes from one of these three countries or other favorite restaurants not included on the list. Send additional restaurant information to: coachflproject@gmail.com
Feel free to download our list and add to it! ¡Buen provecho!
RESTAURANT LIST
| | |
| --- | --- |
| Casa Córdoba in Montrose offers authentic Spanish dishes in a lovely setting. If you are craving croquetas, jamón ibérico, paella, sangría or just a good bocadillo, this is your place. Flamenco shows are sometimes offered and reservations are recommended for dinner. What a great evening your students could enjoy here! | |
Contributed team member by Diana Muñoz
About the author…
COACH Team member Diana Muñoz is a Spanish teacher at Redondo Union High School and has been teaching for 10 years. She teaches both native and non-native speakers and especially enjoys sharing with her students the culture and history of Colombia, her family's homeland.